SEO & Social Media…yes, you need both
April 19, 2017
"I Feel The Need, The Need For Speed…"
October 3, 2017
This is an ongoing installment of First Friday Success Stories. On the first Friday of every month, we will feature an area business that has worked with the Small Business Development Center (SBDC) counselor housed at the AAEDC office in Annapolis. The SBDC counselor is on hand to assist local entrepreneurs and small to mid-size businesses.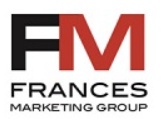 Client Name/Owner: Judy Buddensick
Name of Business: Frances Marketing Group
SBDC Counselor: Candace Pruett
Website: francesmarketing.com
Frances Marketing Group, based in Annapolis, MD was founded in 2017, by owner Judy Buddensick. Frances Marketing Group has a wide range of capabilities including both inbound and outbound marketing tactics to increase advertising and marketing capabilities for small-medium-sized businesses looking to grow their clientele base. Frances Marketing Group specializes in services such as development and design options for responsive websites, search engine optimization, blogging, online listings, digital ads, search engine marketing, social media marketing, broadcast marketing, and print marketing.
Judy Buddensick was referred to the SBDC from the City of Annapolis Economic Development Director, Hollis Minor. The SBDC Consultant, Candace Pruett, worked with the owner of Frances Marketing Group to assist with business plan development as well as financial cash flow projections for the business. Judy mentions her experience with the SBDC as, "Candace is a valuable resource and I will lean on her as I grow my business. She's part cheerleader, coach, teammate, and sounding board."
Frances Marketing Group is extremely active within the local community supporting volunteer work, as a member of the Marketing Team for the Light House Bistro, Vice President of BNI-Annapolis Breakfast Chapter, USNA Sponsor Mom, and even taking the dive in the Polar Bear Plunge.
Although the majority of the client base for Frances Marketing Group is in Annapolis, MD, the company services the DMV surrounding area. The company is continuing to grow and expand.
For more information, you can visit Frances Marketing Group's website at: francesmarketing.com
Sourced By: Anne Arundel
First Friday Success Stories: Frances Marketing Group | Anne Arundel Economic Development Corporation (aaedc.org)